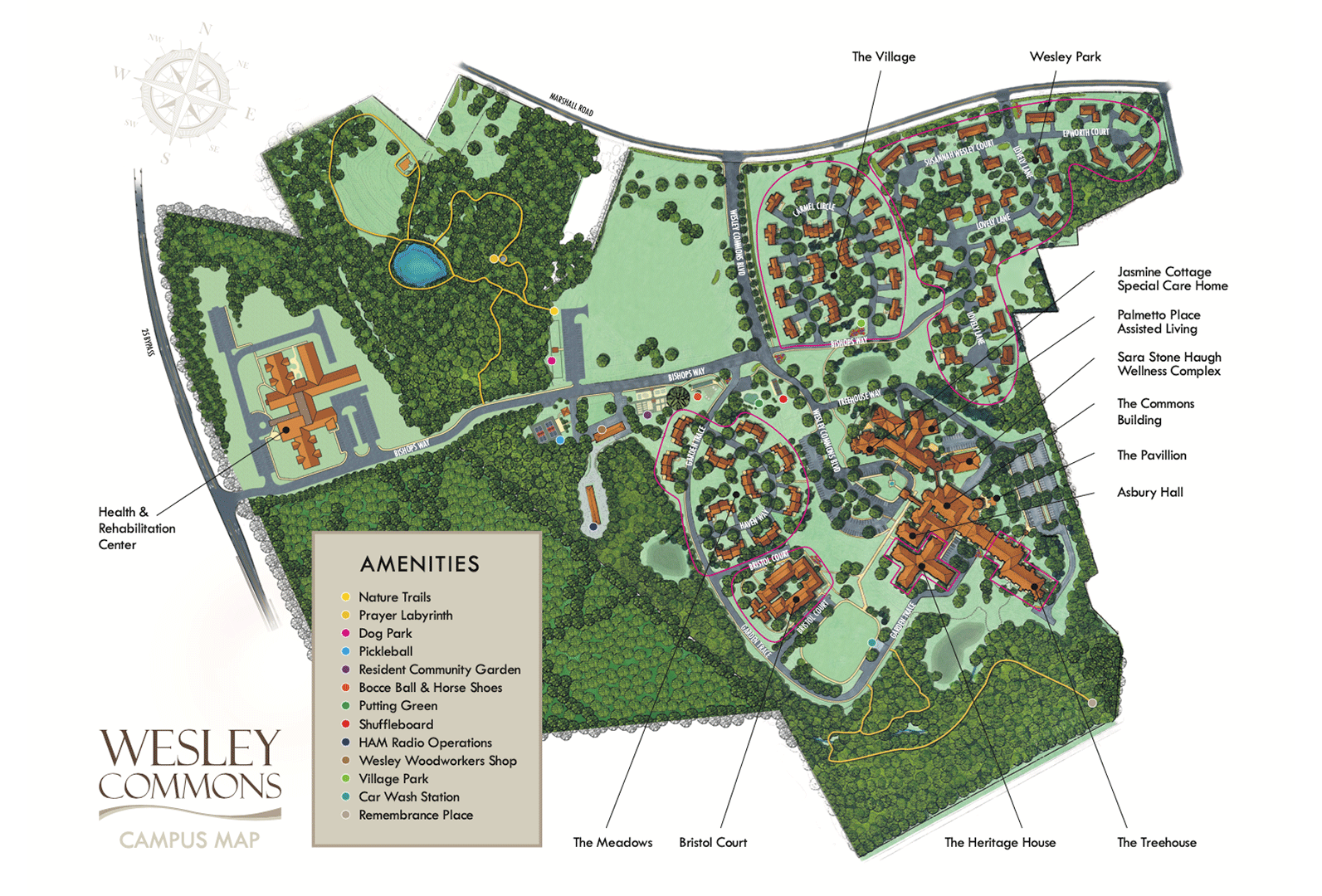 Healthcare Center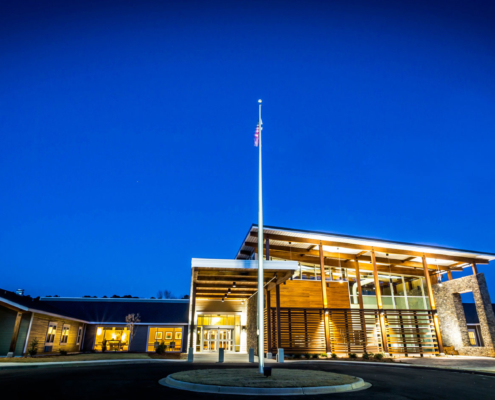 Wesley Commons includes an on-campus Health & Rehabilitation Center that has been rated as "One of the Best″ by U.S. News and World Report." It is a licensed health care facility with 80 ALL private rooms, that provides inpatient rehabilitation, skilled & intermediate nursing care.
Putting Green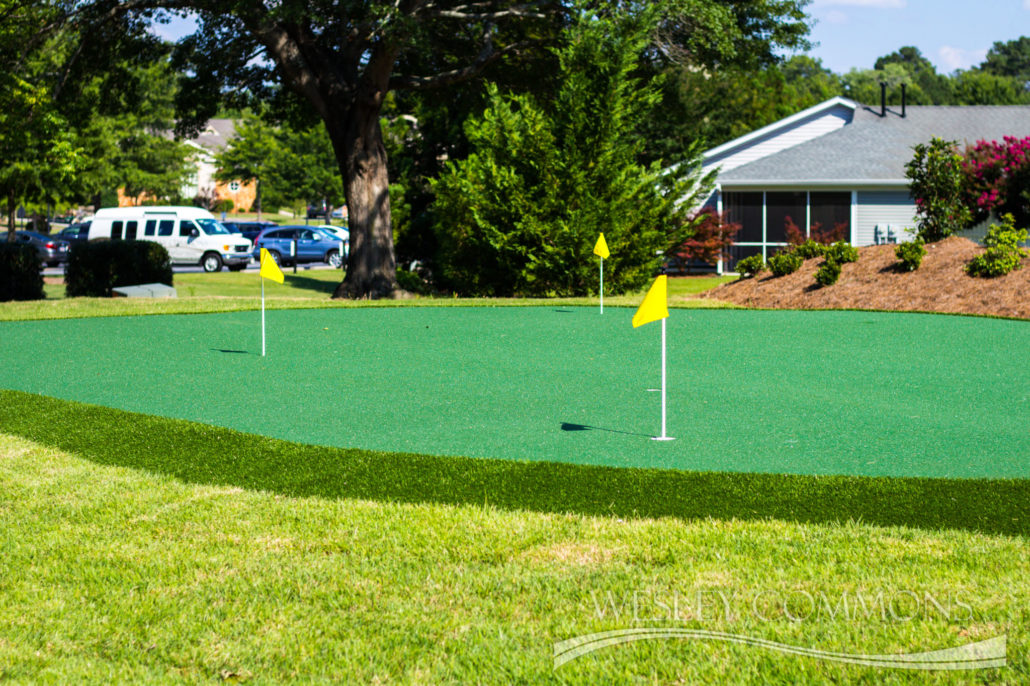 One of the features our residents are enjoying is a pristine new putting green. Golfers of all skill levels can improve their putting game with a variety of long and short puts.
Sara Stone Haugh Wellness Complex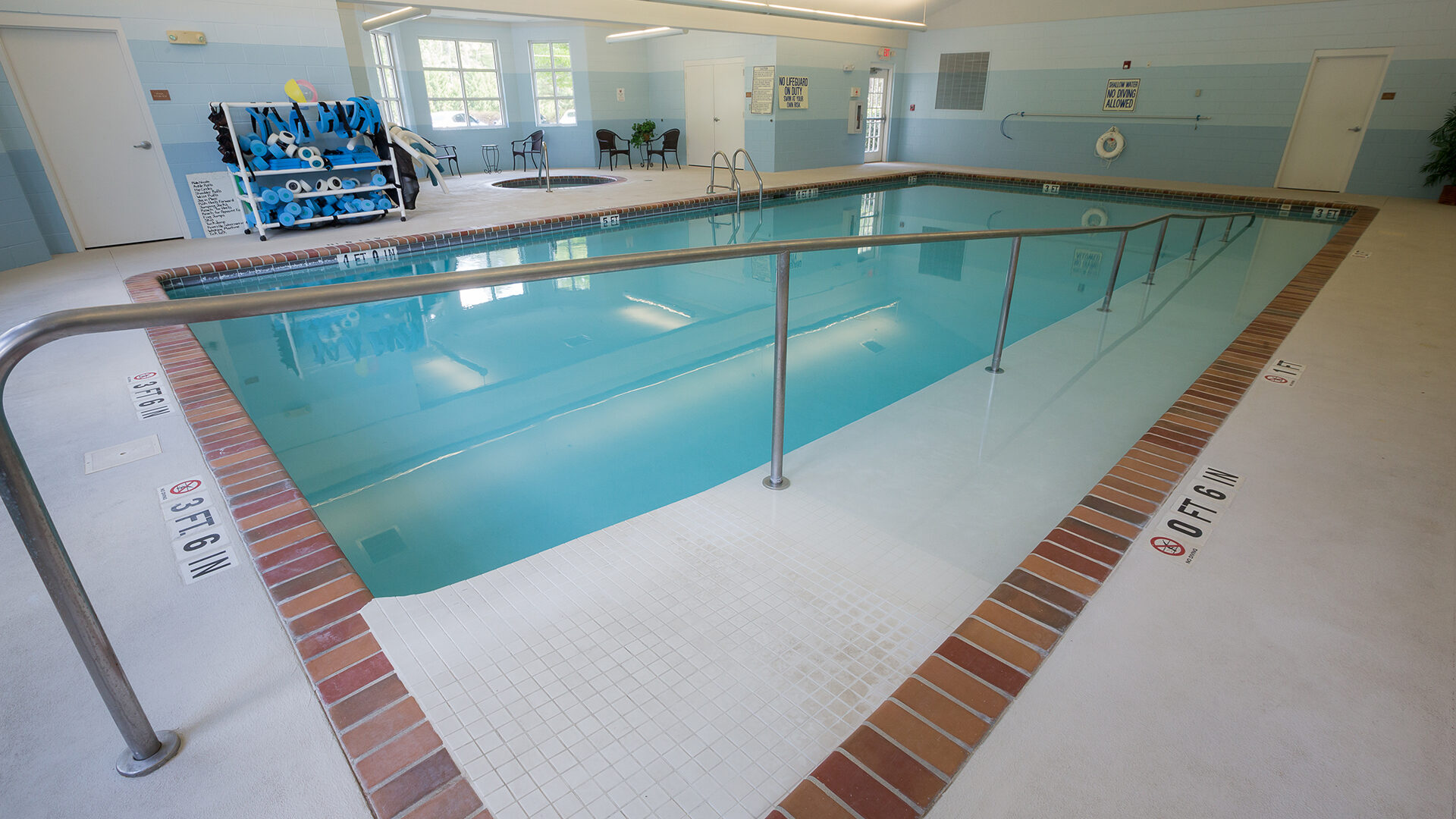 The 7,500-square-foot Sara Stone Haugh Wellness Complex serves the health and wellness needs of our residents and members. Included is a relaxing hot tub to aid with arthritis therapy and an inviting swimming pool to accommodate aquatic aerobic workouts.
Pickle Ball Courts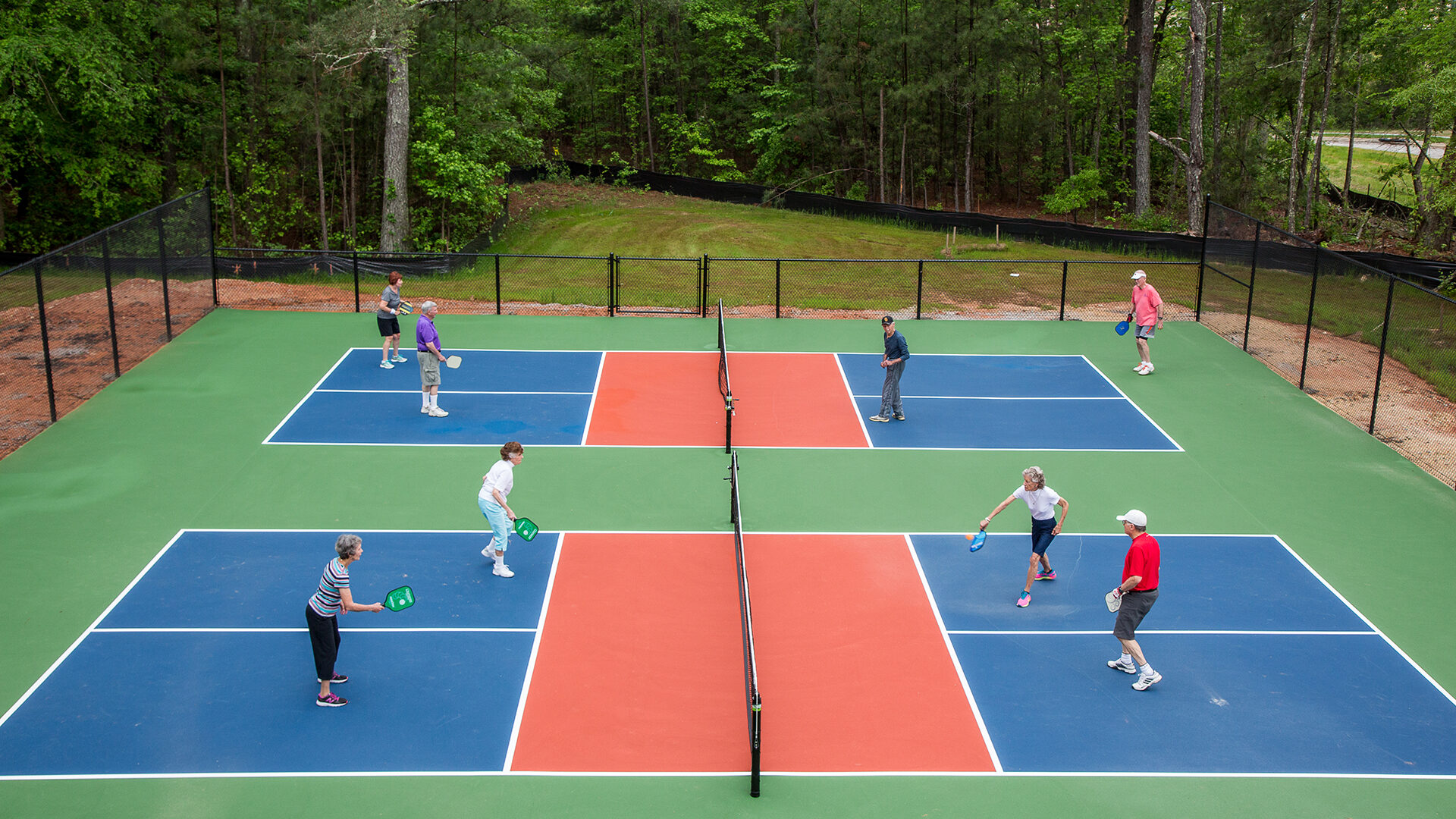 Retirement at Wesley Commons is all about living life how you choose. With the wide variety of daily activities, there is something for everyone, no matter if that's relaxing in one of the community gardens or going on one of our mystery trips. Find out more about our activities below.
Wesley Park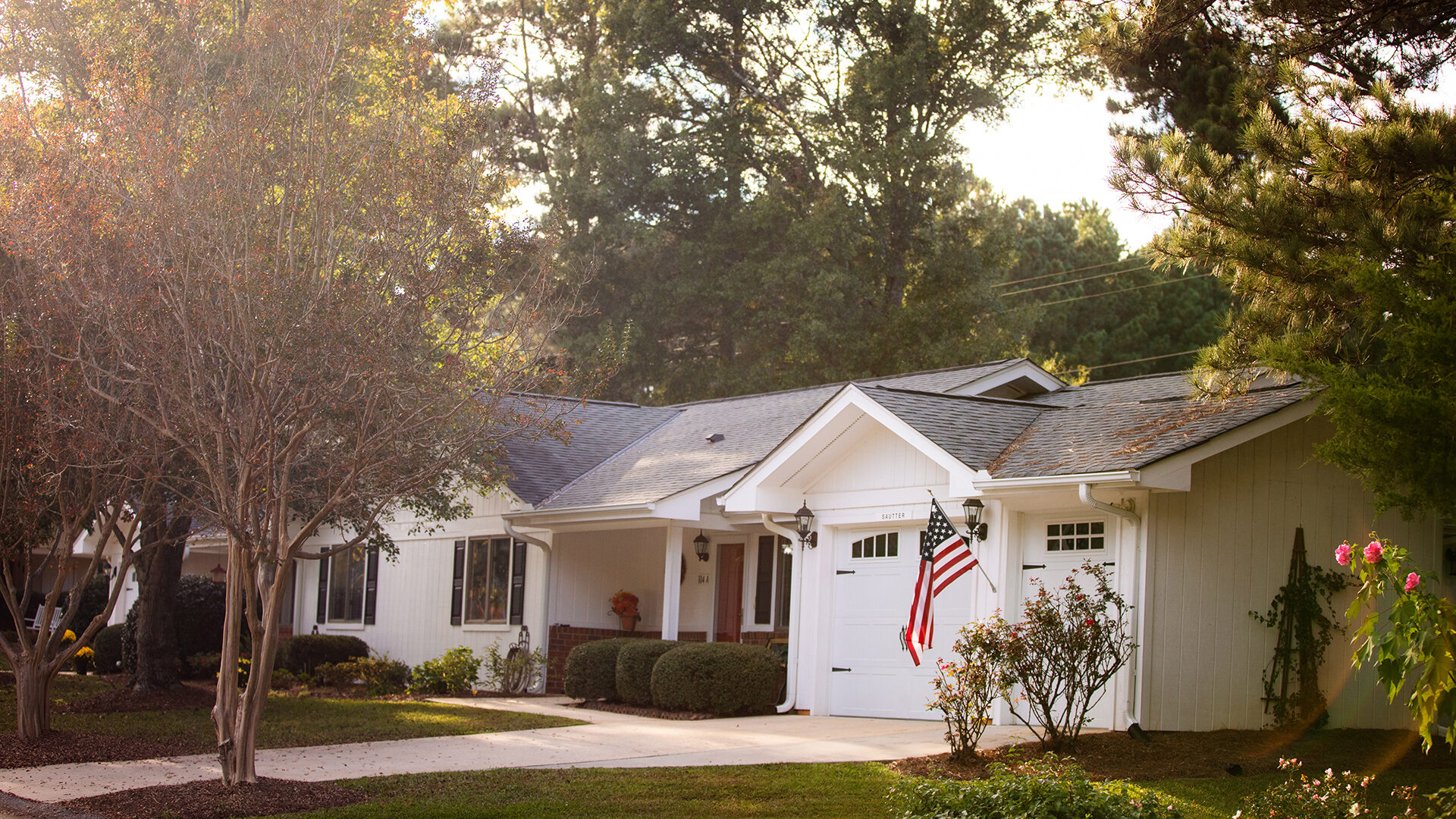 Located in mature and established neighborhoods on campus, these residences are free-standing homes and villas. The beautifully landscaped areas are the result of years of care by the Wesley Commons staff and residents whose love of gardening is evident everywhere on the Wesley Commons campus.