Skilled Healthcare.
Our Continuing Care Retirement Community offers a full range of health services for senior adults. From a variety of independent residential living neighborhoods to the security of quality & caring options for assisted living, our residents have the freedom to shape their own retirement lifestyle with comfort & security.
"One of the Best″ As rated as by U.S. News and World Report", the Health and Rehabilitation Center at Wesley Commons offers the highest quality of inpatient rehabilitation and skilled nursing available as well as an innovative approach to Alzheimer's and dementia care right on our campus, enhancing our already stellar reputation for compassionate care.
Health & Rehabilitation Center

at Wesley Commons.

Wesley Commons includes an on-campus Health & Rehabilitation Center that has been rated as "One of the Best″ by U.S. News and World Report." It is a licensed health care facility with 80 ALL private rooms, that provides inpatient rehabilitation, skilled & intermediate nursing care.

Surrounded by lush landscaping & rolling green meadows, the Healthcare & Rehabilitation Center at Wesley Commons is a lively & inviting place. All private rooms offer ample space for family visits & a calm environment that is conducive to the highest quality of life. The Health & Rehabilitation Center is certified by Medicare & Medicaid and offers 24-hour professional licensed
skilled nursing care.

The Health & Rehabilitation Center was designed with a hospitality focus, rather than medical, model. This innovative concept has resulted in a center focused on the whole resident, taking into account their physical environment, their emotional state & their spiritual well-being.

If it is determined that a resident needs such care, the Health & Rehabilitation Center will provide it on a 24-hour basis through qualified, licensed or certified professionals.
Rehabilitation

at Wesley Commons.

We believe each person's recovery is a unique & distinct journey. Your therapy program is exclusively designed to provide a customized therapeutic plan, which enhances individualized & specialized treatment.

The Health Care Center offers comprehensive rehabilitation services, including occupational as well as physical & speech therapy. To us, rehabilitation means reshaping lives & restoring lost abilities after an illness or injury. It means treating the whole individual – physically, emotionally & socially. In rehabilitation, the goal is to return individuals to their optimum level of function, so that they may have a better quality of life…. & get back where they belong!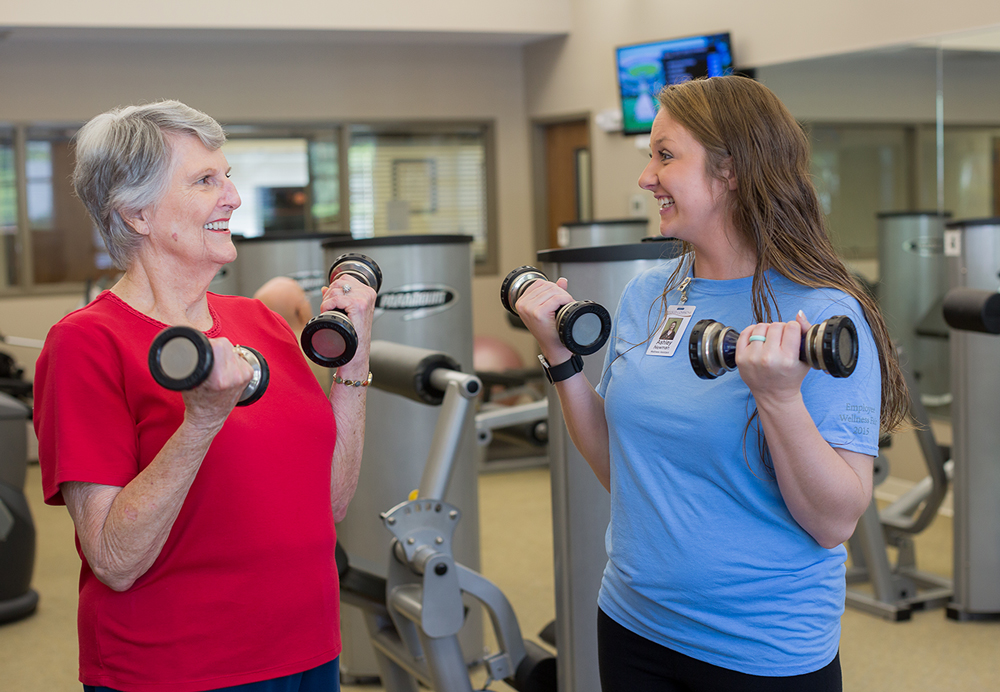 Memory Support

at Wesley Commons. 

As part of the Assisted Living Facility, Wesley Commons features Jasmine Cottage, a 12-room, state-of-the-art Special Care House. Located in a separate wing of the Assisted Living building, Jasmine Cottage reflects the most innovative technology & programs for those with Alzheimer's & other forms of dementia.

Jasmine Cottage is highly residential in character & features a variety of therapeutic activity stations & an enclosed garden courtyard. Wesley Commons residents have priority for moving into Jasmine Cottage.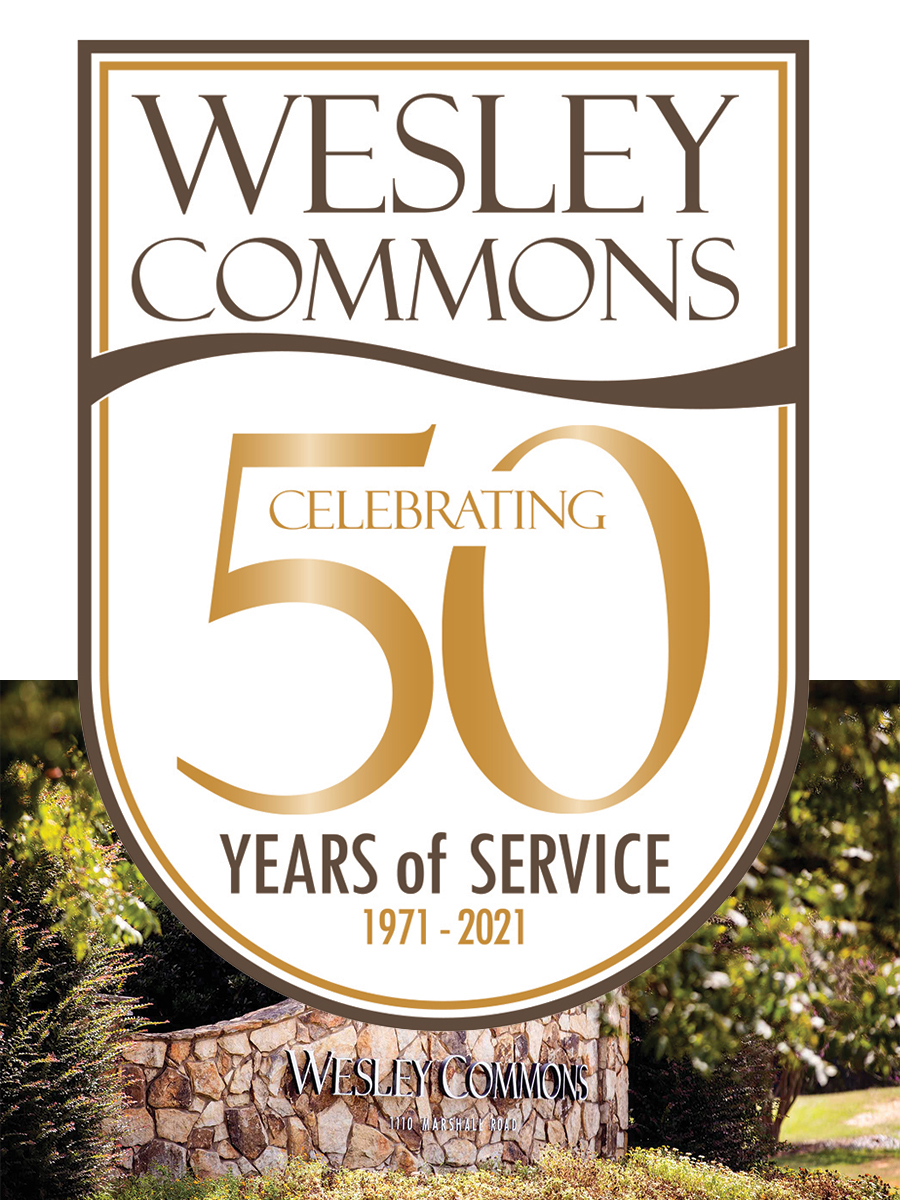 Andrea Hobson
Did you see a recent advertisement about our Jasmine Cottage Memory Care facility?
We are excited you help you learn more about our services & facilities! Andrea Hobson is available to help you explore & take
the next steps.
Assisted Living

at Wesley Commons.

Palmetto Place Assisted Living is a beautiful part of our Community and offers an environment which encourages independence & self-worth while providing assistance with everyday activities.

Palmetto Place is designed all-inclusively to provide senior adults with individualized assistance with activities of daily living such as bathing, dressing, meals, medication management/administration & carefree living. Our residents enjoy dining in a restaurant-style atmosphere where their needs & desires are met by the wait staff. There is also a full array of activities to stimulate their minds & bodies. We also encourage these residents to participate in the fitness activities offered in our Wellness Complex, fully equipped with a weight room, exercise room, pool (with
men's & women's locker rooms)
& massage therapy.

A nurse is available upon request for certain consultations, screenings & appointments.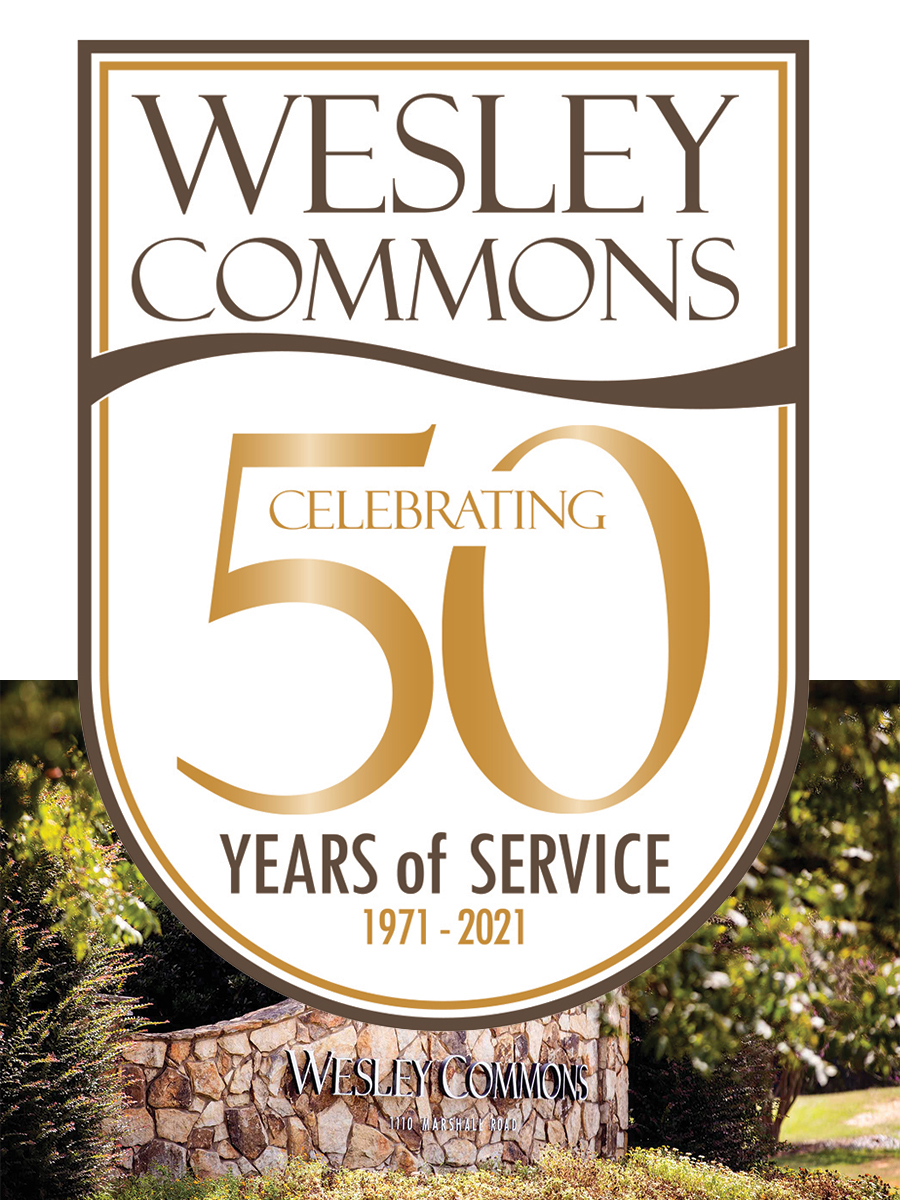 Palmetto Place Assisted Living Facility Expansion
We added 12 new assisted living apartments to Palmetto Place! These new units are available now.
We are taking deposits so don't wait & call now!

Call Andrea Hobson today at (864) 227-7231 or send her an email for more information.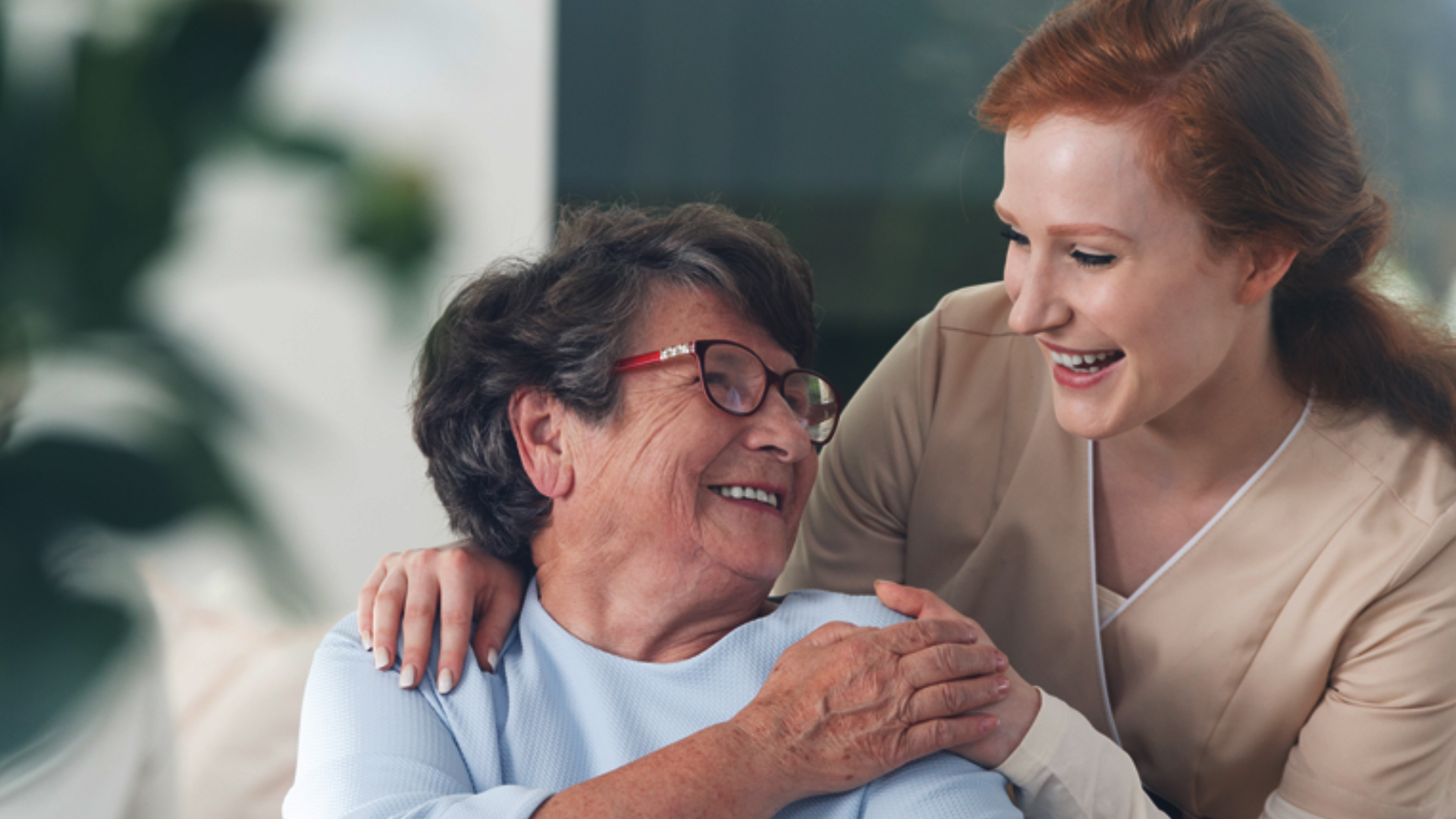 Home Health

at Wesley Commons.

Wesley Commons is licensed to provide home health care to residents on campus allowing residents access to more flexible health care options as their needs
change. Our licensed home health
services team works closely with primary care physicians & our Rehabilitation teams as needed to ensure our residents receive the care they need.